True Italian Taste: All You Need is Cooking PIZZA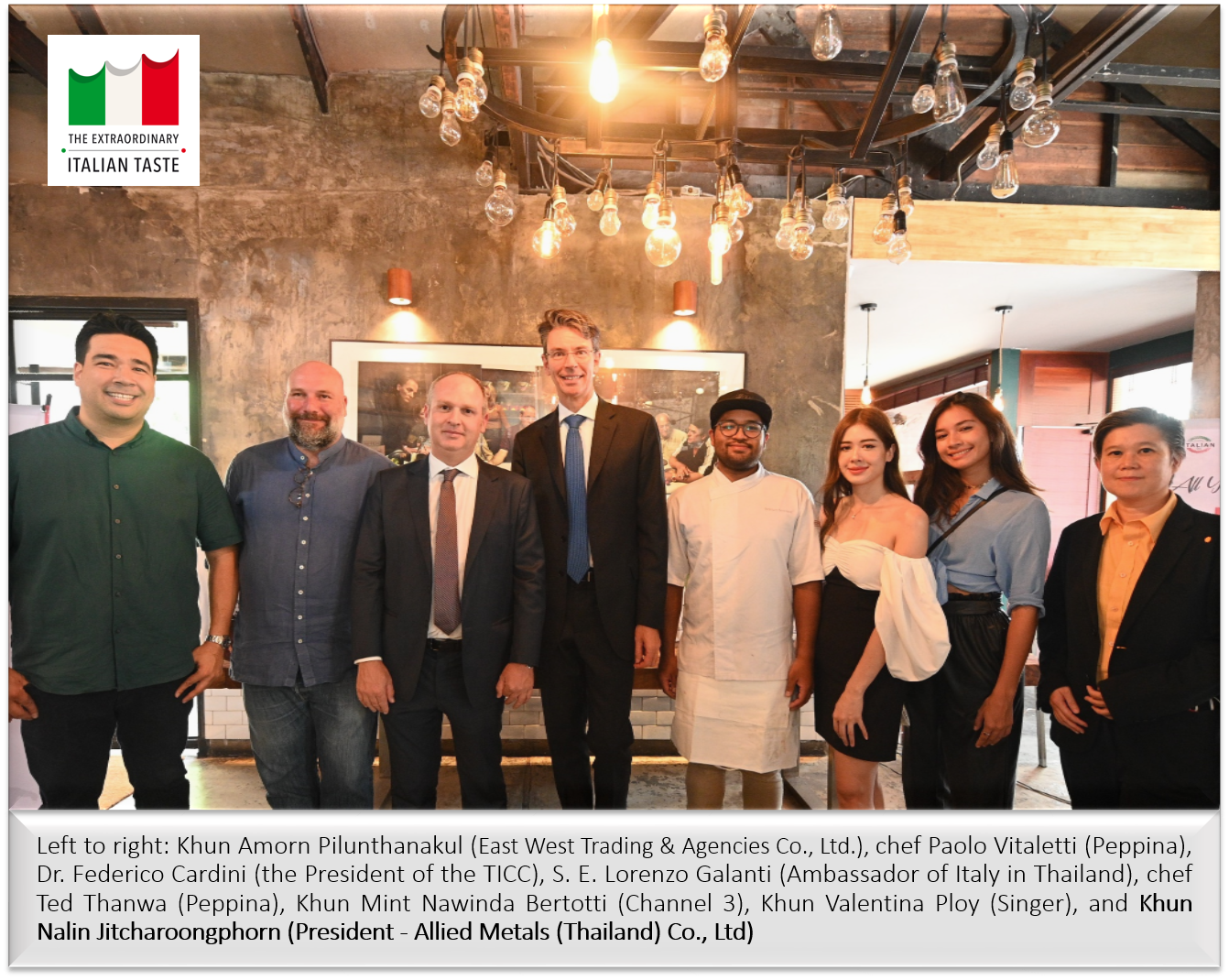 On September 24th, 2020, The Thai-Italian Chamber of Commerce (TICC) had the honor to welcome 40 selected influencers guests, sponsors, press, and stakeholders to take part in the True Italian Taste, Authentic Italian Table: All you need is cookin
g PIZZA, an amazing culinary experience that took them inside the world of Italian cuisine at PEPPINA PIZZA (an Authentic Neapolitan Pizzeria) in Bangkok.


The event was opened by the President of the TICC, Dr. Federico Cardini, who welcomed the guests and passed on the guidelines of the project to promote the Italian food through which True Italian Taste are operating in Thailand.

During the event, chef Paolo Vitaletti and Pizza chef "Ted" shared their great experience in demonstrating how to make Neapolitan PIZZA with the ingredients offered by our sponsors certified by The True Neapolitan Pizza Association (AVPN – Associazione Verace Pizza Napoletana).

Attending the event, S. E. Lorenzo Galanti, Ambassador of Italy in Thailand expressed his applause for the project to the participants.

Allied Metals (Thailand) Co., Ltd. had joined the event as a technical sponsor, which provided the product arrival, product installation, and technical services of AVPN certification electric oven "Scugnizzo Napoletano" for pizza cooking from Italy, at PEPPINA Sukhumvit 31 Bangkok, Thailand, along with other sponsors - KCG Corporation, East West Trading & Agencies Co., Ltd., Italasia Trading (Thailand) Co., Ltd., Tom CASAVA, Union P Co., Ltd., Scugnizzonapoletano (certified electric oven for pizza cooking), KBirr, San Benedetto, Cirio, Filata, Galbani, and Caputo.
Influencer guests who joined the cooking class:
Khun Boss and team from BossKerati Channel

Chef Quest, Chef Paope, Chef Jah from Master Chef Thailand

Khun Mint Nawinda from Channel 3

Khun Valentina Ploy, Singer

Gin Roo Dupang, Food Influencer

Padthai.Co

The People

Fove Food Tour


Photos by The Thai-Italian Chamber of Commerce (TICC)