1. Building a kitchen needs professional skill to coordinate with all parties such as MEP, work - gas, ventilation, electricity, plumbing, as well as ID and architecture work prior installation.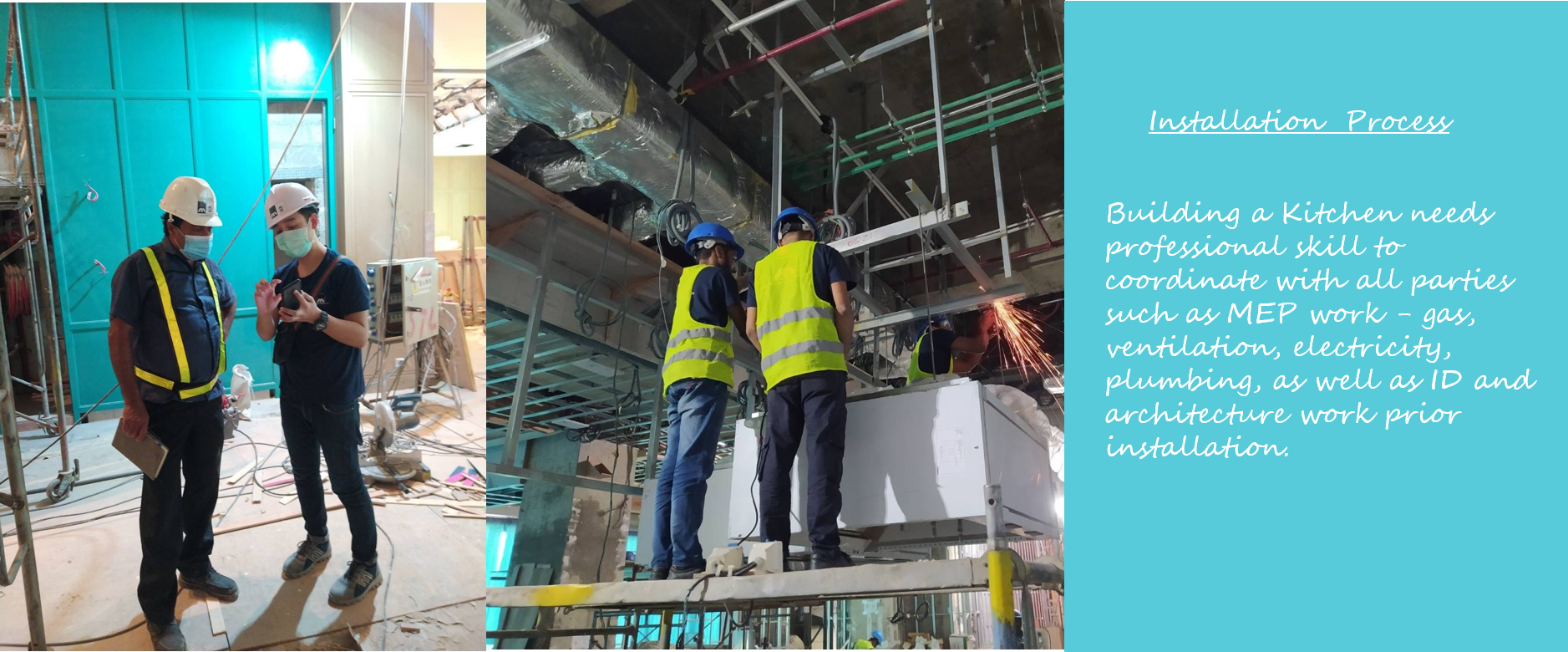 2. Checking, fitting, adjusting. Make sure that it functions well.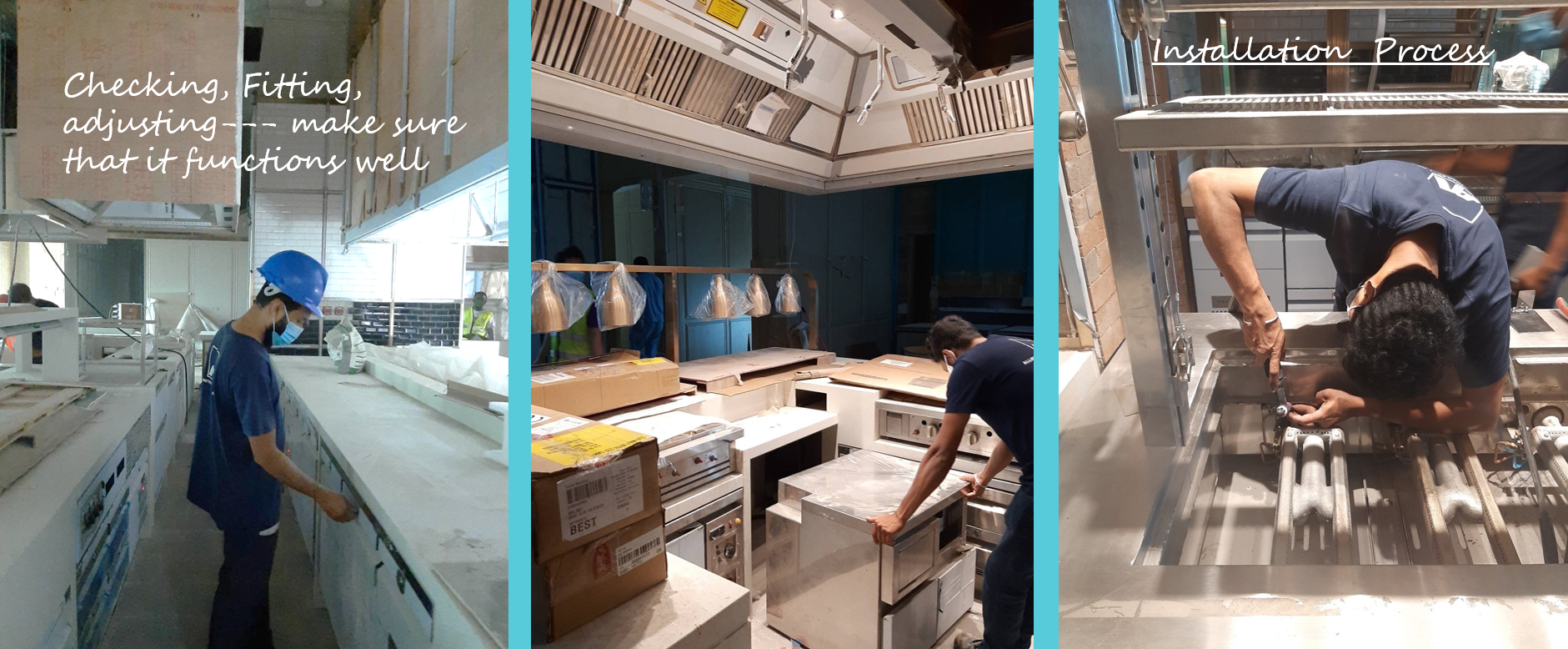 3. Operator's inspection & clean up before test run and commissioning.