Features
Sammic salad spinners dry lettuce and other vegetables in as low as 1-3 minutes owing to their fast speed (900 r.p.m), ensuring good product quality.

Equipped with powerful three-phase motors controlled by highly reliable electronic speed variator, which enables the salad dryer to be connected to a single-phase electrical mains supply.

Stainless steel construction.

Lightweight and removable stainless steel basket.

Compact geometry: easily fits under conventional standard countertops.

Equipped with castors allowing the operator to wheel unit around the kitchen and under a countertop for easy storage.

Transparent, heavy duty lid for ease of control.

Lid equipped with a self-opening mechanism, for ease of access to basket.

User-friendly, waterproof control panel. Advanced features Electronic timer with 3 fixed cycles.

Weight distribution detection system (VCS) to prevent rattling of the unit. Self lock-in mechanism to ensure basket is properly secured before cycle starts.

Braking system safety mechanism: allowing basket to stop turning as soon as lid opens.

An indicator appears when the door is open.


Technical data

External dimensions (WxDxH)mm 540 x 750 x 665

Capacity per load 6 Kg

Drainer hourly production 120 Kg - 360 Kg

Timer (min-max) 60 " - 120 " - 180 "

2 speed 350 rpm - 900 rpm

Motor speed 900 rpm

Power supply 230V/50Hz; 1N PE

Total loading 550 W


*Remark: Supply voltage for Thailand used

Standard Equipment
Castors with brake.

Stainless steel drying basket.
Optional Equipment
Additional stainless steel drying basket. Stainless steel construction, with aluminum base.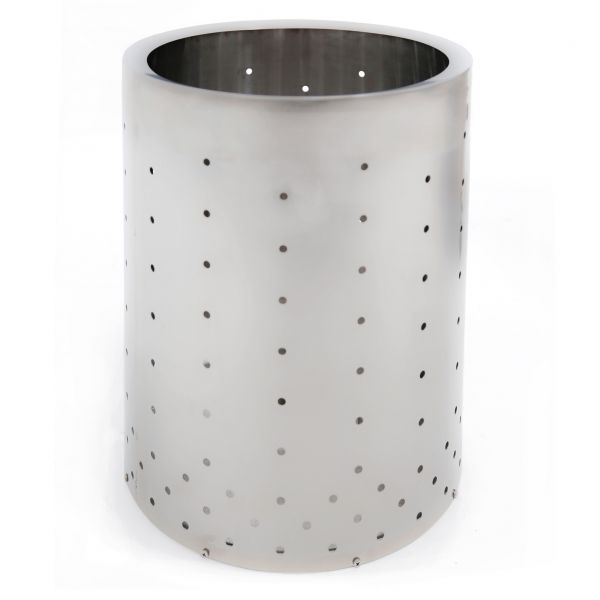 For consultation or more product detail, please click here to contact us, call 083-540-9387

or add Line ID https://bit.ly/2YRvoG2